Welcome
UPDATED: April 2021-
If viewing from a mobile version,please scroll all the way to the bottom left and click Full Website..
It looks much prettier that way too.. ;
Howdy Friends!
I take the health & well being of my client friends VERY seriously
As a former cosmetologist,we spend a substantial amount of
time and money in school being trained and mandated in
OSHA,CDC,etc. We are taught medical grade/hospital
level sanitization,disinfection and sterilization protocols
long before the pandemic.I will continue to take
whatever measures and steps necessary to protect
my clients health and safety..
As for myself- 100% healthy as ever and planning on keeping it that way!
-My upcoming availability will be extremely limited (2/3 days per week) as I venture
into my other full time civi gig (which I LOVE btw) for the time being,so advanced planning is highly recommended.
Vanilla Visa (E) gift card (50%) deposit required is required for ALL incall/outcall appointments.
It's super easy and literally takes just 5 minutes of your time..
No physical card needed.
Incase you were wondering,deposits are the normal business practice of the most highly reputable
providers.
Thanks a million to all you newbie dudes who have gone above & beyond and supporting me and my business during these
hectic & uncertain times,You and your generosity mean the world to me! Bonus karma points to you..xo
SEASONAL HOURS-
***Please check back for my schedule as it will be updated weekly and is subject to change..
NO LOCALS: You must reside outside of the Bay Area and just passing through ,I
will require your ID as proof.
If I have seen you in within the year,same day appointments are okay when my
schedule is listed and I have availability.
If it has been over 6 months since I have last seen you,a 50% deposit required
and 3 hours + notice required for ALL same day appointments..
SCHEDULE:INCALL & OUTCALL
My incall location will vary from week to week-
Available: Fri-Sat-Sun-Mon 12pm-8pm
My beautifully crafted,easy to navigate website was created and designed by yours truly and made
with love.
Some of you might remember me from my original Craigslist & Backpage days,yep,it's me,I'm still
around.Glad you found me! And just so there's no confusion,I am *thee* one and only established "Delilah"
in the industry with a stellar and consistent reputation serving up good old
fashioned FBSM fun since 2008 and loving it just as much today as when I first started.
BRAND NEW TO THE SCENE?
Welcome to the fabulous world of FBSM aka Full Body Sensual Massage..!
I tend to meet a lot newbies and I love being someone's "first"..I get that finding the right provider can
be a bit nerve racking,do your homework,read my website in it's entirety and checking out my social media is
a great way to get a feel for someone's personality and whether you will click or not..Never underestimate the importance of research..Altho photos are nice,it's not *just*about photos.I experience a very high volume of
requests,so please have info ready to send on over and we will go from there..If I have not seen you since before
Febuary of this year,you will need to be rescreened with two forms of ID,no info =no appointment..
I offer a CMT quality swedish style(non therapeutic)relaxing massage along with plenty of slow, erotic edging and
teasing tailored just for you so if you're looking for a deep tissue,strong pressure massage, I do not offer that modality..There's no one gold standard when it comes to FBSM,everyone has their own unique style and technique and being strong,sensual and intuitive,I tend to
go with the natural flow of things..Although not formally trained in Tantra,I am often told my massage style is very similiar to a tantra experience.Let's unravel the soul of sensory exploration together.
My sessions are always 100% all about YOU! So, relax..you're in GREAT hands..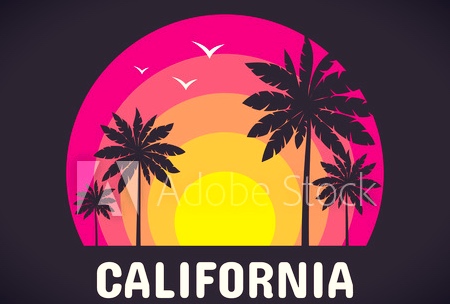 I enjoy meeting men from all walks of life and cater to well mannered gentlemen from the corporate CEO's,prominent movers and shakers to the hardworking blue collar
fellas and everything in between from the young to the young at heart(18-100)I prefer newbies over "lifestyle hobbyists" anyday... Believe me,
I'm not here to judge your occupation,ethnicity,weight or age,this is not Match.com..HAHA.
Although I have sky high standards and very selective on who I choose to see,all are welcome to
reach out..
~ SAME DAY APPOINTMENTS: I prefer a phone call or text if we've already met before.It's more personal than email,I love to hear your voice or you can leave a brief detailed VM message if I don't answer and I'm happy to return your call ASAP. I'm a very spontaneous person by nature and I generally need
1-2 hours notice,sometimes less,cancellations do happen from time to time and who knows if the stars align,it may just be your lucky day!
~BOOKING YOUR APPOINTMENT: If you are emailing me,I require the following:
NAME:
.Preferred Day:
.Duration: 60 or 75 min.
.INCALL/OUTCALL:My place or yours?
.WHERE YOU FOUND ME:( Twitter,Instagram,P411,other)
(I do not accept PROTON email)
ALL INQUIRIES THAT SEND OVER LINKEDIN ACCOUNT or COMPANY WEBSITE INFO. WILL RECEIVE TOP PRIORITY
Screening Is Essential: First Impressions are EVERYTHING!
For those wishing to visit me at my incall location, My long time preferred method of screening is a Linkedin acct.or
company website with current photo and DL to verify you.NO EXCEPTIONS.. (I do NOT accept Paypal, Venmo,Apple Pay,cash apps or credit cards.) CASH only. From personal experience
I have found gentlemen that are open and forthcoming with their personal information to be overall
ideal clients all around..
Keep it relatively brief,Include the requested info but don't turn your intro into a
memoir.Besides, I'd rather hear all about you in person..A little mystery is always nice wouldn't you
agree?
Rest assured,all info you send me is safe and secure and I keep it strictly confidential.Not only am I an
exceptionally private person,I pride myself on being trustworthy,ethical & reliable.
No screening info or deposit = no appointment.
~ NOT ACCEPTABLE FOR SCREENING:
.References from other providers,I have never used or relied on this system as I find it intrusive, indiscreet,
outdated and useless.Also,I do not provide them so do not ask.
~INTERNATIONAL TRAVELERS: When calling from your mobile phone number,it is imperative
that you also leave me a voicemail with hotel/room number,first AND last name,otherwise,
no complete info,no appointment..if I am unable to reach you
directly by calling your cellular number for some reason.THANKYOU!
~CANCELLATIONS: I realize that things come up,life happens etc.
If you must cancel the same day within 2 hours,I will require a 50% deposit
made payable through a Visa GC that will be added to your next
appointment..Thankyou for your understanding.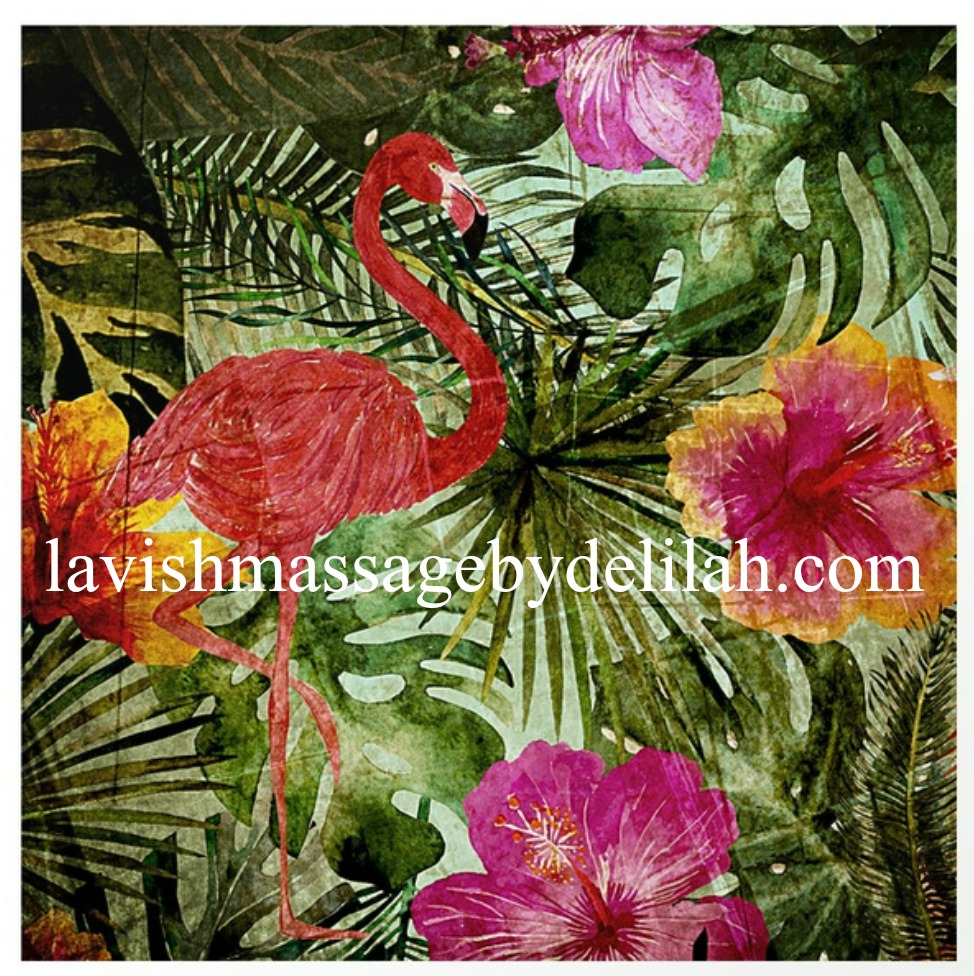 YOUR PLACE OR MINE????
~OUTCALL-Available to ALL hotels..Room service rendezvous delivered to the privacy,comfort
and convenience of your own hotel room..Please be freshly showered (hold the cologne & other fragranced
products,such as hair gel,body sprays,deodorant,etc.)
as I'm super sensitive and it has a tendency to set off my allergies and I would really hate to be a mood
killer and the room set to a nice & comfy 70 degrees,no A.C. please and ready to relax in style..
Please add $60 travel free to all calls to the Fisherman's Wharf &
Japantown area hotels..
P- 411 ID-P125853
Newbies:Please contact me directly through the site.
REFERENCES: I do not give referrals so do not ask.
NEW YEAR NEW RATES!
If I've seen you in the last 12 months
this does not apply to you.You
will be locked in to my original
rates. Thankyou!
~SINFULLY DELICIOUS FBSM:
60 Fabulous Minutes: $300
75 Fabulous Minutes: $340
My sessions include the following:
(swedish style massage,edging,b2b,
erotic,sensual only )
Foot fetish/light roleplay incorporated
on occasion..FBSM only.
I offer real massage with unscented oil,
not a half assed 10 minute"rub"with baby oil
and no skills that a lot of escorts are now
now advertising as FBSM or FBSM +
No FS + or escort services offered.
Not now,not ever..Capiche? ;)
Also if you are a frequent
visitor of agencies/collectives,hobby boards,
massage parlors strip clubs,etc,Basically if
your life revolves around the adult industry
we probably won't be a good match.I am
a stong opponent of misogynistic review
boards/forum and do not see clients who
self identify as "hobbyists".I do not see
clients who partake in review board
culture.
Email:[email protected]
Phone:415.410.7435
*Calling is best for same day appts
*Emailing is best for advanced bookings
*Texting is reserved for established friends only
*All after hours correspondence (emails-texts-VM)will
be returned the following morning after 11:00am &
after the coffee has kicked in of course... :)
AVAILABLE:
Please inquire for availability
I am more night owl than early bird,so please
plan accordingly.
This lioness needs her beauty sleep..
SOCIAL MEDIA:
*Follow me on Twitter:
Twitter is a GREAT tool for advertising, marketing
and making connections,I'm truly not the biggest social media person
out there, I do drop in on occasion to make a cameo appearance.
but truth be told I find it mainly a huge source of distraction
not too mention time wasting and even a bit repetitive at times
in living a fully balanced life and when not in massage sessions,
I am most likely keeping my body & brain occupied in various
classes & activities to better myself and my future and knocking
out lifelong goals..
I follow only the most well respected, original,outspoken,
inspiring,witty,wise,real, informative bad ass providers,
champion supporters & advocates (hellooo Stormy Daniels)
along with everyone else I follow out there
for all the latest in our ever changing
adult industry and hey,all the cool
kids are over there too..or feel free to lurk..
I'm super particular about who I follow,engage
or interact with and do NOT follow pretentious
c*nts who post constant selfies,has Curious
Cat,etc,post gifts and basically blast their
every move on Social Media.
And I will not hesitate to block you and
and your ridiculousness.
(can you say boring & unoriginal)????
Local SF Tip:
Bring an extra layer of clothing,
the wind factor is off the charts,
your comfiest walking shoes &
watch your step.. :p
And please for the love of gawd,
don't call it San Fran or Cali
We natives HATE that.. :p
You're welcome!
************************************
LAVISH ME!
For those that LOVE to spoil a gal
just because...
My favorite(E) gift cards :Please send to my
email: [email protected]
*Z-Gallerie/Home
*Bed-Bath & Beyond-Kitchen
*Lyft-Transportation
*Spa Finder-Beauty
*Costco-Essentials
*REI-Outdoor
*Coffee,Bean & Tea Leaf-COFFEE
*Bombshell /Athleta-Fitness
*Thrive Market-Health & Wellness
*Harley Davidson-Sport
*Southwest Airlines-Travel
*Etsy- EVERYTHING
LOVE~PEACE & FBSM
Your Spicey & Sensual Minx,
~Delilah~