❤︎ Delilah Amour ❤︎
Hello Ya'll~
Born in California and proud Gen X-er ( we rule the world don't cha know)?! )on a full moon one hot August summer & raised in various picturesque & outdoorsy itty bitty,off the grid, unincorporated rural logging towns,most I'm sure you've never even heard of, throughout this beautiful state, to an awesome blue collar family and upbringing.
I have always prefered the company of guys over gals doing typical fun"dude"things like attending classic car & bike shows & adventurous outdoorsy things over shopping trips & fancy dinners)Depending on the mood or occasion,but generally I keep it "California casual",think yoga pants,crop tops, boho fashion & Chuck Taylors or flip flops..I'm not high maintenance at all even tho I may look the part..HAHA. An unconventional sassy ,spicey, soulful & silly creative free spirit type with a dry wit and charm.
I value experiences over material things especially if they depreciate.
I don't require or collect overpriced lingerie, handbags and Micheline rated dining as I find all of it phony and utterly boring) I'm probably the only provider out there who does not drink alcohol. Just your typical,classic INTJ / introvert, no nonsense personality ,meaning you will not see us at any trendy roof top parties or anywhere there is a rowdy crowd with the exception of the occassional ball game, or low key event ,street fairs,etc.We aren't usually known for being social butterflies or the life of the party, a more intimate & relaxing one on one is definitely more our style. Quiet candlelit dinners for two are a personal favorite.
I was never one to follow the crowd or go the conventional route even at an early age,I had absolutely ZERO interest or desire in attending a traditional university (altho,I'll admit, they threw some awesome parties) LMAO and was destined to follow my creative passions instead and attend and graduate from a (top secret)Cosmetology school & worked almost 10 + years as a licensed stylist/makeup artist & esthetician even in the beauty industry my most favorite & generous clients were ALWAYS the men! :)NO surprise there.I also dabbled a bit as an exotic dancer for 10 years too(sexy lapdance anyone)?*naughty grin*
now turned FBSM extraordinaire and going strong..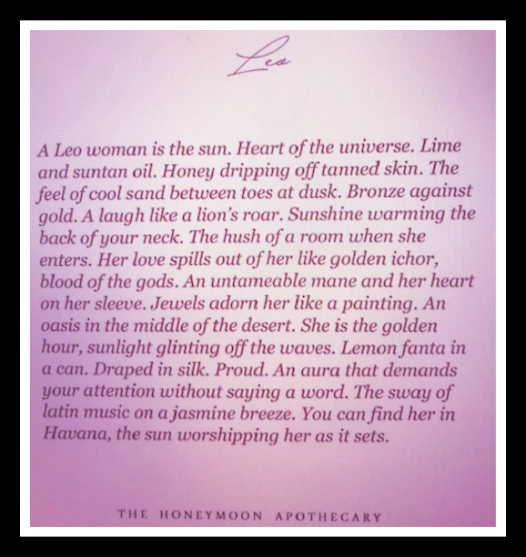 If you're looking for a surgically enhanced 20-30 something,then I'm not for you..All of my god given beauty is 100 % au naturel .
Non GMO & organic with no preservatives added (5ft1,115lbs).Petite,hourglass figure with a sleek,yet strong and athletic build..
..Also a huge bath person and
my nightly ritual before bed is luxuriating in a warm tub filled with aromatic,essential oils,bath salts or relaxing herbal blends just
enough to ease me into dreamland.
In my downtime,I'm a big ol home body,(nothing like home sweet home)and love spending time chillin in my cozy bohemian jungle style escape,filled with plants,books,good music,and my art that I create myself or gardening...I watch A LOT OF tv too..I can also be found repurposing,upcycling, art stuff. Crafting & creating is my first love and have been doing it my whole life.I also enjoy photography,as you can see I literally take pix of EVERYTHING everywhere I go.. In the last few months I've also started my own private label soy candle company,and at the moment working on handcrafted soaps and CBD inspired beauty products & massage oils. I also love & enjoy browsing thrift stores ,flea markets & hippy stores stocking up on incense & crystals, relaxing in a day spa,a divey (non hipster coffee house) or far far away from City life knee deep in the great outdoors decompressing & relaxing whether hiking,biking or near a body of water (any excuse to get out of the City really) or perhaps wandering the isles of an old bookstore.,my other passions include:roadtrips all over the West Coast, historical small towns, latin american art & culture,
,casinos, health & wellness,superfoods,organics, flowers(especially pink & white),billiards,reading,travel,exploring places gives me a greater appreciation for the wonders and diversity of this planet and openmindedness is a beautiful thing,right?
I got my love for nature & classic cars (60's & 70's) from my dad and my love for motorcycles, plants, gardening, crystals,gemstones,
new agey /metaphysical stuff and fresh home cooked healthy food from my momma,yep, before organic and "garden to table" became cool,hip and trendy buzzwords..
I also love fresh seafood,japanese, tex mex ,dim sum,vegetarian,mexican,indian & mediterranean style cuisine)Did I mention I also
LOOOVE sushi and Baja style fish tacos? ! I'm also a bit of a domestic goddess and love prepping & getting creative in the kitchen whipping up uber healthy vegetarian meals & experimenting with different spices & cuisines from around the world,fresh juicing & smoothies on the daily..I actually prefer my healthy home cooking over fancy Michelin star 10 course tasting menu places and rarely eat out unless being wined and dined by one of my gentlemen friends and will never turn down a sushi date. I don't do Uber eats EVER.
Weight training,biking & hiking to keep fit. And I finally gave up yoga awhile ago,too boring, too trendy and just too blech. LOL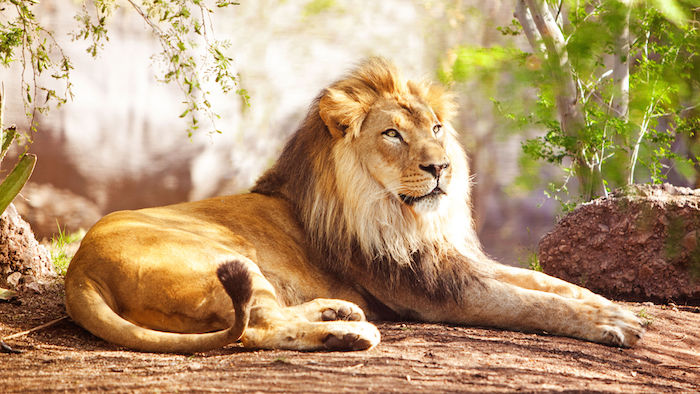 ~A FEW RANDOM FUN FACTS ..
*I find activism VERY sexy. Standing up for what you believe in and taking pride in your convictions or speaking on behalf of those without a voice .I have always admired the outspoken and the fearless that aren't afraid to tarnish their image.Nothing wrong with being LOUD & PROUD. Ballsy babes rule!
*Omakase,caviar,oysters, champagne & foie gras are boring foods for boring ,unimaginative sw's that think they are "hIgH cLASS". I'll take Subway & Cheesecake factory over any of this crapola any day,thankyou:D
*Baskin- Robbins Pralines & Cream is my favorite icecream in the whole world.
*You won't find me in any cheesy tourist trap destinations like Vegas,Napa(wine country)or Disneyland ever or any
other played out spots a billion other people travel too.
*You couldn't pay me enough to sail on a yacht or cruise ship. No thanks,seen Titanic way too many times..LOL
*I count The Sopranos,Breaking Bad,Sex & The City,Golden Girls & Frasier as my top favorite shows and have seen every
episode a million times over. My favorite actor is Christopher Walken.
*If you gift me a Louis Vuitton bag or Louboutin heels, I will promptly take them to the nearest consignment store and donate
the proceeds to an animal shelter. LV is butt ugly and I don't trust anyone that says otherwise.
I'm clearly not a fan of either. :D I also have ZERO respect for people who buy
their designer pets from breeders when there are literally shelters FULL of animals waiting for their forever homes.#breedersuck
*I am also VERY anti horseracing,dog racing,horse carriages,zoos, circuses & rodeos.(sorry cowboys) or other forms of animal exploitation for profit . They are not here on this earth
for YOUR entertainment.
*I wouldn't be caught dead wearing red lipstick or red nail polish.Playboy bunny Pink all day everyday.
*I'm fondly drawn to type B personalities both in professional and personal life,I love non perfectionist peeps that
don't take themselves too seriously & have a quirky silly side that can make me laugh. Type A = No bueno
*I've been biking,hiking, skiing and swimming since I was five years old & have other mad survival skills you might be surprised to learn that comes from growing up in a rural environment.
*I brew my own fresh, dark roast coffee every morning,even when I travel,sorry Starbucks,I don't love you.And we can't be friends
if you seriously admit that you actually like burnt coffee from Starbucks. GAG!
* I have a weakness for avocados and eat one almost daily,sometimes two.
*Street smarts over sophistication any day.
*Music truly moves me,from grunge & alternative,70's rock,90's country,trip hop,indi rock,electronic,acoustic,spanish guitar,downtempo,roots,reggae,classical piano, r&b, & neo soul & anything considered "old school"Everything I grew up with I still enjoy
jamming out too such as Queen,Fleetwood Mac,Santana,did I mention I also LOVE the heck out of some Mary J.Blige,Prince & Sade and And many other influential artists to this day..I'm also into the Weekend,Lana Del Ray,Post Malone & Justin Timberlake,just to name a few..You won't find a person with more diverse taste in music as yours truly.I'm also the proud owner of a small but awesome record collection.
*I love thrift store shopping,(yep,since my highschool days)it's a guilty pleasure of mine & I always get lucky & manage to find a gem or two.
*I prefer books over kindles,as I love the smell and feel & I also collect old coffee table books & original 1970's Playboy mags. One can never have too many books.Used bookstores are one of my favorite haunts..
* I have unusually good luck at the casinos. Maybe I can be your lucky charm?
*I have a special fondness for real, live houseplants from tropical plants to succulents,as a kid I grew up with a houseful.(I don't do artificial plants,flowers or X-mas trees)Just call me the plant whisperer.. ;p I also love fresh flowers like stargazer lilies,turberoses & plumerias.
Something about having a bit of the outdoors indoors that's very refreshing & soothing to the soul..
*I find a roaring fire in a wood burning fireplace ultra cozy..
*I loving rocking & collecting 60's/70's vintage fashion,(especially Emillio Pucci,Channel,Versace & Gucci)it's my ultimate favorite. It's a well known fact Leos are natural born trendsetters & fashionistas.
* I collect heart thingies
*I was gifted with a natural rhythmn & have a background in dance ranging from latin salsa,belly dance &
hip hop, and I have some serious sultry moves to WOW you with. :D
*My other career choice would be forensics, interior decorator,fashion designer/
professional boudoir/outdoor photographer, or working on a sanctuary with animals.
*I adore all animals,they seriously melt my heart (Lions, Pitbulls & Persians ..OH MY!)
*I like the city,but LOVE the country more.Nature grounds me and keeps me balanced and
my heart belongs to the mountains,rivers & wooded forests.
*Top 5 favorite California destinations are: Placerville-Humboldt-South Lake Tahoe
-Monterey and San Diego.. As a kid,nothing better than road trips up and down the
Route 1 coast line.And for all you basic transplants AND natives,there's more to California than
just LA ,SF & Napa.
*2-3 hour road trips are my absolute fave. I love to take in all the sights & sounds at my leisure without
the feeling of being rushed somewhere..
..Oceans,rivers,palm trees,deserts,redwoods,snow
mountains,culture, diversity, the vibe.Love it all.
The people I'm drawn to naturally are original,creative,world
traveled,daredevil types that have lived in diverse places all over,
military background,dynamic survival skills,more country than city.
Do you dabble in photography,draw,paint,design,read books,write,ride
motorcycles,hike/camp,hard core mountain bike or other,fix up old cars,build
things,snow sports,martial arts, love astrology & animals,grill master,
do construction,musically inclined..all the above?
Kinda cool,kinda nerdy? HUGE turn on!
Two celebrity gals I admire are Tonya Harding & Ronda Rousey.
These gals remind me of my small town childhood girlfriends
rough & tough badasses that will kick your ass. HA!
Things that make me go cringe..
( A small list)
*Caviar/Foies Gras/Fur
*Jimmy Choos/Louboutins,
(I find them um, ultra tacky
especially those pointy toed ugly things) LOL
*Overpriced couture clothing that
every other Twitter escort ho shows
off unless one of a kind or vintage
*$10,000 handbags,again tacky.
*Micheline star dining/pairing menus
*Keto/Paleo/or any other
"hot" or fad diets
*"NEW" (post Salesforce) San Francisco..it sucks.:(
The City sadly lost it's orignal charm & grit a decade ago.
99% of the restaurants are over rated too.
*Modern, highrise buildings
Altho,I do have a slight fascination
with log cabins,victorians, tiny homes &
1920's/1930's Hollywood style
bungalows & spanish/mediterranean
style homes..
Charities I proudly support,and if you are feeling so inclined to share the love,here's a few I suggest..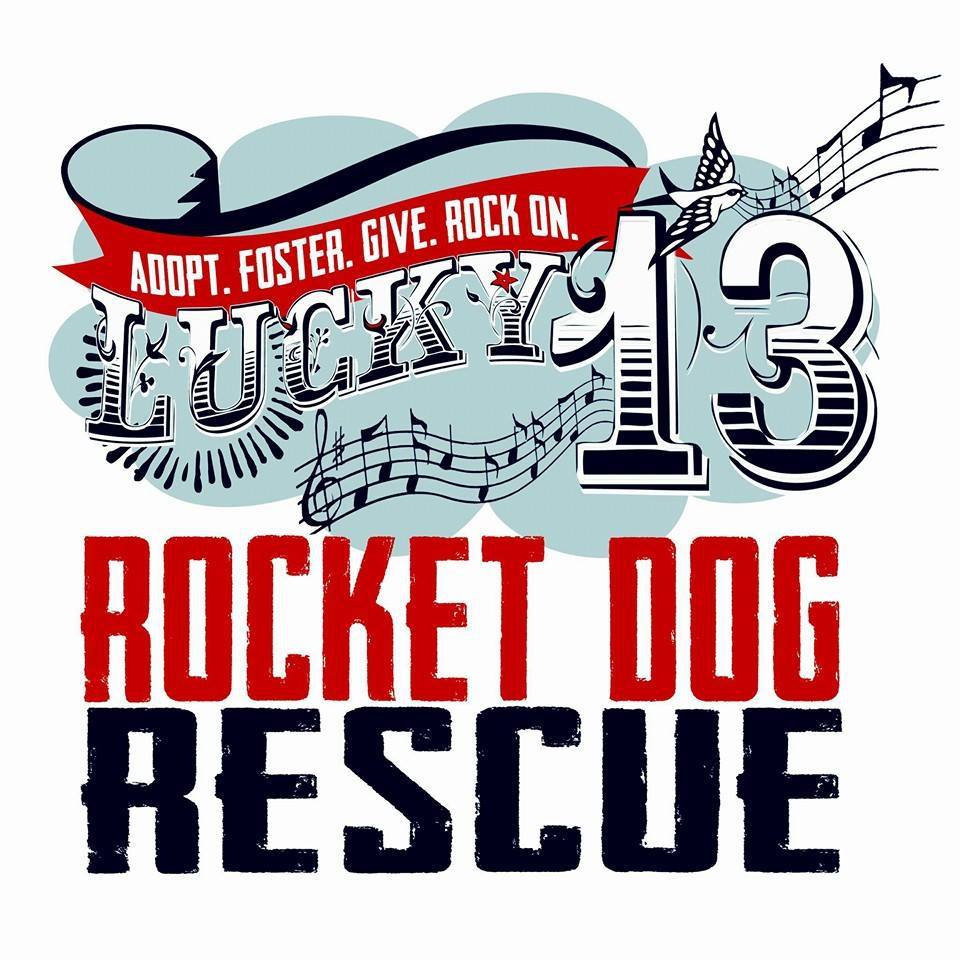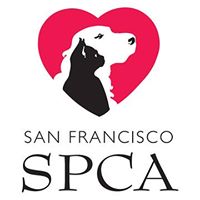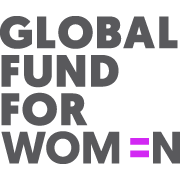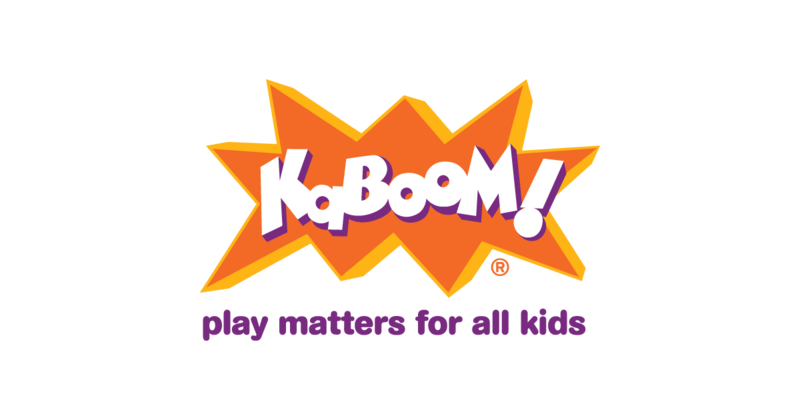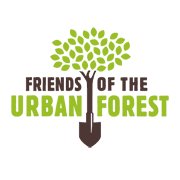 Let's Grub!
In need of a dining companion?
Dinner + Dessert = One Very Happy Delilah
(Inquire within for rates)
Enhance your evening and spice up your night with yours truly..
I love extended dates & am more than happy to curate our special
night together as I'm highly skilled in planning and organizing or
if you have a place in mind,let me know.Stimulating conversation
or we can savor the silence over a great meal and good company.
Incase you were wondering,I love seafood,sushi & California
cuisine and MOST food in general and I never met a vegetable I
didn't like..I'm really not that picky.
I also tend to like the lesser known/low key places in general.
Long lines ,waiting lists, crowds, scenes, Michelin star restaurants
and wine bars are for poseurs and are generally over rated
and I don't do any of that bs. Dinky portions ain't my thang.I will eat

mine and yours and order dessert too..:D
Pass.
HINT: I love old school SF classics like Sam's Grill,
Sotto Mare & a couple of Sushi joints just to name a few..
************************************
Q's & A's With Miss Delilah..
Q:Why do you blur your face?
A:Cause I'm ugly,DUH..all kidding aside, :D Why do 99% of companions blur their face?We have a "normal" life
outside of this surreptitious, sexy world and it's all about discretion baby!
Q:What do you love most about the "job"?
A:I truly appreciate this industry for all of the places it has taken me and the incredible gents I have met through the years.I enjoy being my own boss of course,the flexibility of setting my own schedule, and building long lasting friendships with appreciative
gentlemen,(I seriously have the best client friends on the planet) who need a dose of TLC from time to time..It doesn't get any better than that and of course visiting all the divine hotels & restaurants all over the City, it's
seriously like a little mini vacation for me..And who doesn't love being treated like a queen by some of the sweetest gents around??Not too mention,my clients often tell me they feel more comfortable around me than some of their closest friends.My connections and experiences here have provided me with the platform to persue lifelong passions and grow as a woman... I owe my success and longevity to consistency ,I'm not a "brand"(whatever that means) nor do I do believe in "rebranding"
I am unapologetically & authentically ME (what you see is what you get) & I keep my website/ad venues fresh & current
and handle all my business on my own without an assistant,as I am a one (wo)man show.And I have fortunately achieved many of
my long term hopes,dreams & goals and then some thanks to my fabulous client friends.
Q:What types of men do you enjoy meeting?
A:All types- All ages-All ethnicities that are polite and respectful.
Q:Do you offer more than a FBSM?
A:No,I am a niche provider and offer something very unique in the industry which requires a very specific skill set & have only ever provided sensual massage and full service and escort services are never an option.
I am comfortable offering what I do without all the extras...FBSM is my natural calling and this is where I focus ALL my energy and there are plenty
of men out there that simply enjoy a women's touch,the closeness & connection and are not looking for
anything more intimate than that.
Q:Do you have reviews? How do I know you are the real deal?
A:Reviews are one thing,testimonials are a whole 'nother thing..Thankfully,ALL the review sites
have been shut down.I appreciate no mentions,reviews or commentary about me or our encounter on
public/private forums or review boards. They are uneccessary and passe'.Other grown men shouldn't make their decisions on who to see
from other anonymous men,and should do their own research.
The outstanding men I meet with,thankfully do not rely on or subscribe to "review culture", or the opinions of others & their fantasy tales,but instead get a feel for the *real* me,through my website,photos & social media.Reviews will not make nor break me,but, rest assured, I will *always*maintain my stellar 5 star solid gold reputation with or without the help of reviews thankyou very much..:)
Q:How old are you?
A:How rude! Just kidding.. :)Hey, A lady doesn't kiss & tell. Well I'm sorry to say I'm not a college co-ed,far from it,but
old enough to get into a bar and not quite ready for my AARP membership yet.I magically stopped aging
in my 30's..
Q:Do you travel or tour to other cities?
A: Nope,I'm VERY fortunate to have just enough local fans to keep me plenty
busy in my home town..I do like to visit other spots for vacation first,and sometimes
will take on a couple new massage appointments.
If you don't see me around for awhile or posting for a bit,I'm probably off just living my best (private) life!
*Thankyou fellas for your continuous love ,support and generosity,I adore y'all !
Your Spicey & Sensual Minx
~Delilah~