Love Notes
I have a zero review policy and do not participate in review culture, meaning you will NEVER find me on any explicit review sites.Thankfully my clients share my concerns and respect to not participate in it..I do prefer mini testimonials over graphic I'm a person that values privacy and discretion,but here's a
few spontaneous ,memorable,short and sweet snippets without all the extra embellished & exaggerated fluff from some of my sessions and texts/emails throughout the last few years .. I unfortunately do not post all ,but a large majority.Getting feedback on my skills over my looks is the ULTIMATE compliment and nothing touches me more than knowing you enjoyed our shared time together.. Oh and complimenting my skills will get you EVERYWHERE with me..HA!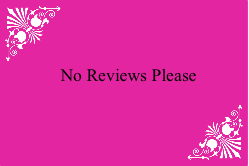 Recent Messages ..And this is why I LOVE my job..
Meeting the best of the best.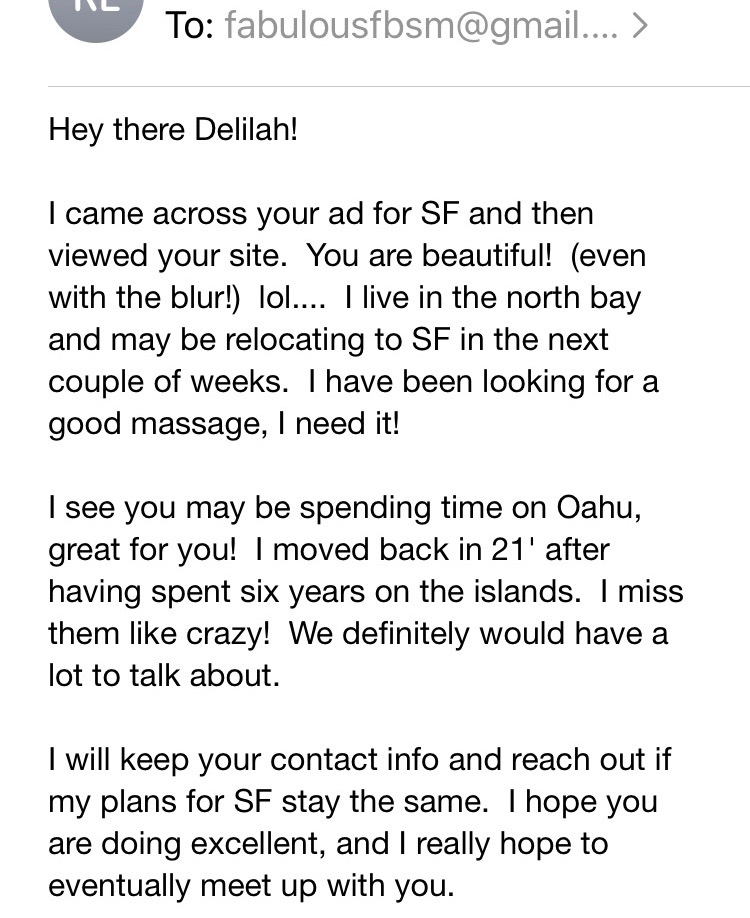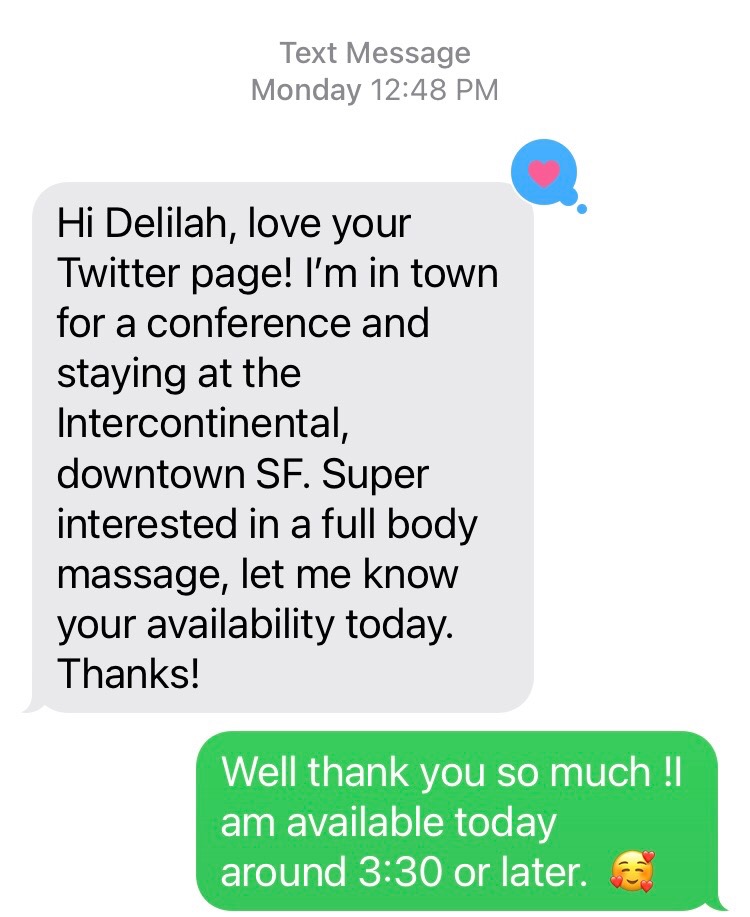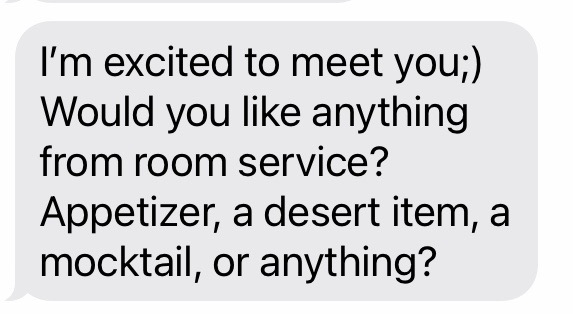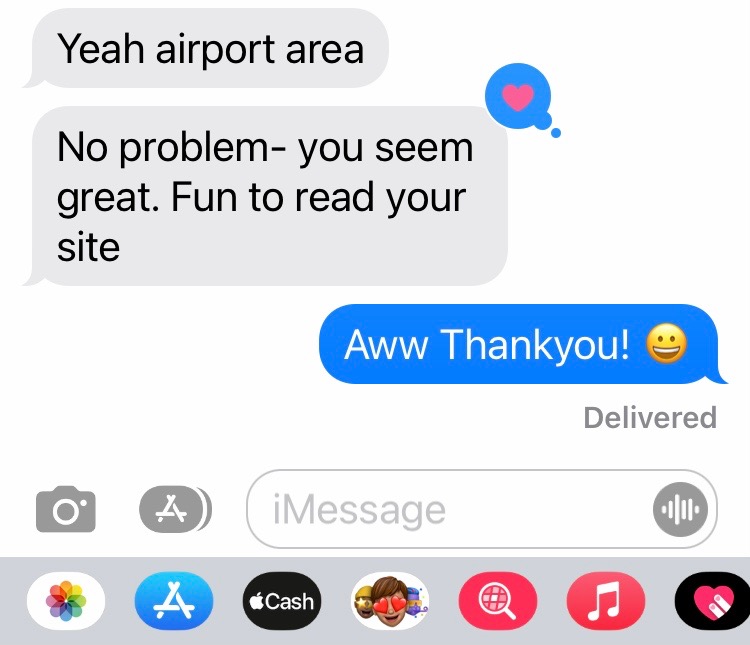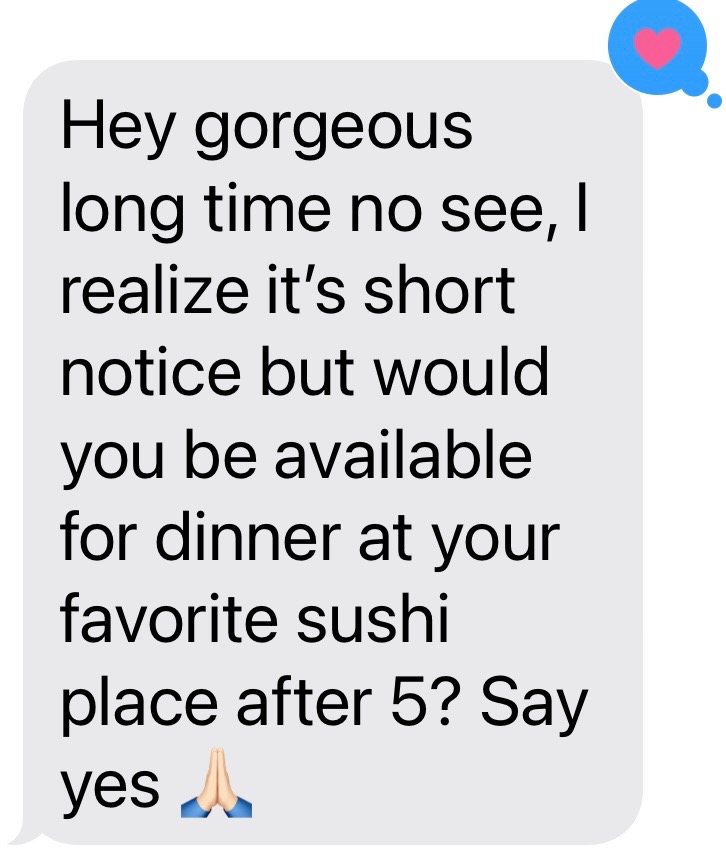 TRULY BLE$$ED !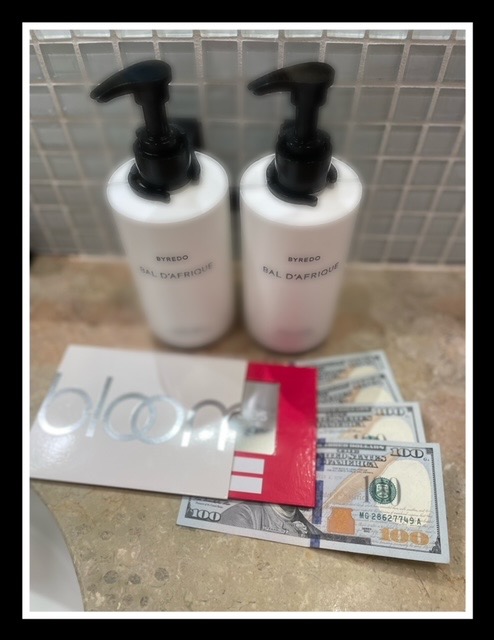 My first Bloomingdale's gift card,I don't typically shop "high end" ,so it was an unexpected surprise..
Now I'm all stocked up on hair care products til the end of the year and next... ;)
-Thankyou Mr. Chicago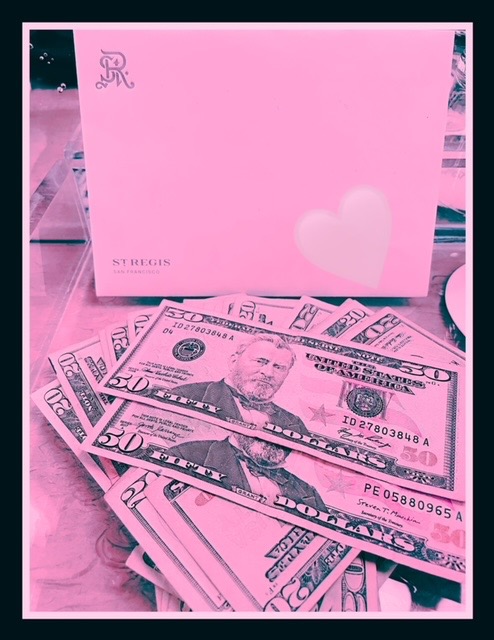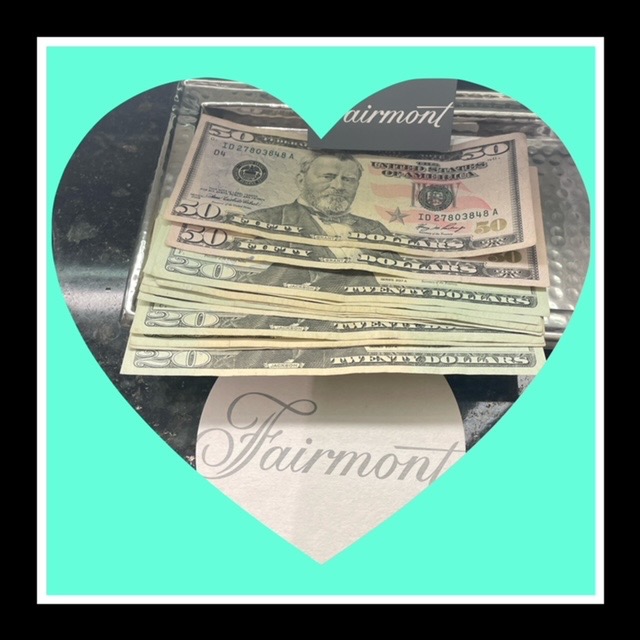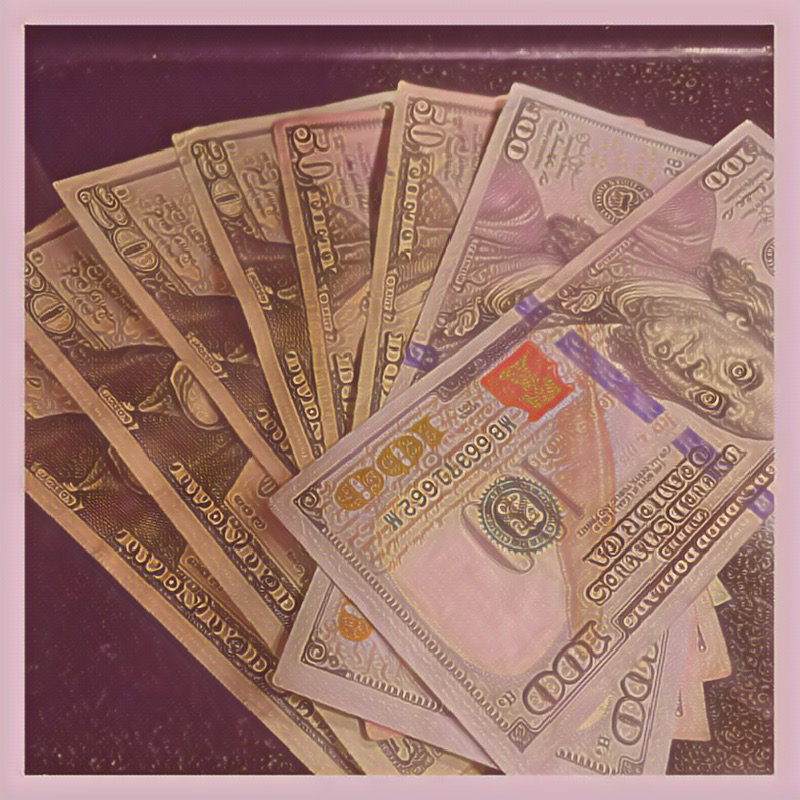 ~Wild Escapes & Wild Dreams...... Believe The Hype
"You are without a doubt the most hospitable provider I've ever spent time with",so glad I finally
booked my first incall with you"- Chef
"Thankyou so much for a most relaxing, fulfilling and exciting session,I feel so fortunate to have
been able to spend time with you,I look forward to our next meeting...very much! Have a great
rest of your week,thankyou!" -So-Cal J
"The impromptu dinner was GREAT! Thanks for joining."- Billy F
"My all time favorite addiction",glad we met"- FX
"Just a follow up, thanks for being an extremely interesting and kind hearted soul with a great touch"-JP
"Worth every single penny,Thankyou Miss Delilah"- H
"Thankyou for making this nervous newbie feel immediately at ease, like reconnecting with a long lost kindred
spirit, complete and genuine".-D
"Witty,warm and wonderful, see you again next month"- Dr. V
"Delilah,Thankyou for the company and the joy you bring to my life"- P.K
"Thankyou again Miss D for being my dinner date and the lovely massage, it was wonderful reconnecting after
all these years.You are still top notch"- Royce
"Dear Delilah,thankyou for an incredible time together. The snacks, drinks, music, & overall mood you created was so unique and different from all the other massage providers I've seen in the Bay. You are one talented and lovely package. Til we meet again" - Jax
"Killer massage,killer personality"-Thanks D.- 888
"Great natural beauty, fun personality and conversation.Thankyou for being so accommodating in my last minute dinner date request and the wonderful massage. YOU & your magical touch were the icing on the (cheese)cake.I'm already looking forward to our next visit".. -T
"Best damn massage I've had in ages,thanks a million"-Billy the Kid
"Your enchanting & exceptional skills and petite body are like a work of art"-Mr. Tryst
"You are an absolute treasure, sensual and enchanting.Perfect company, perfect conversation and perfectly at ease.
You were great fun to relax with.Thankyou!"-Angus
"I had a FANTASTIC time.You are extremely talented.Let's get together again some time."-King of NY"
"Wow, you are both classy and addictive,2 hours is not enough,thankyou D" -Baytown
"Off the charts"-T
"You are truly one of a kind,nothing short of magic.Can't wait to visit SF again,thankyou"-Dominic
"Intelligence,humor and beauty,thanks for visiting"- Napa dude
"Between your well written and beautifully cool & detail oriented website in the industry and your superb
swedish massage touch you are definitely 10/10 recommend.See you next year"-A
"I thank you for bringing the precious gift of feminine beauty and magic into this world. It must be a great adventure to be a very beautiful woman. I ever admire you from afar, like a wondrous jewel just out of my reach. I send you my best wishes for serenity and peace!"- Peter (Pacificgrey)
"Wonderful massage Delilah,I'll be back for seconds,thirds,and fourths"-Bond007
"Thankyou for being you"-G
"Wow,I mean WOW,thankyou"! -Juany
"One hour is never enough with you,always worth it"- TD
"Ahh,it feels good to be back on your table-MrJohnSF
"You set the gold standard of FBSM,thankyou"-East Coast Jer
"You were the best decision I ever made"Thanks for the relaxing massage and company"-Marc
"Everything you could ask for and more,I'm having withdrawl symptons"-JB
"You left my mind,body,soul inspired and fulfilled",lucky to have found you"- Sam
"Taken aback by your warmth and disarming charm" - P
"Awesome incall space, felt warm & inviting"- Canukfan
"You are smart,sensual and truly talented with a beautiful booty"-Ray S
"Thankyou so much Delilah for being amazing & creating the most wonderful experience this guy has ever had.You made me feel like a king.I will definitely return" - Al
"I like my women classy,and this gal is pure class.She looked fabulous.Conversation can range from any topic.The added
bonus is you can't shock Delilah.She's completely open and honest" - Mr.M
"HUZZAH"-P411Klytus
"You have a gift"- Minnesota Nice
"You are the total package"-BHSam
"You are one gorgeous creature"-Shytown T
"Very open,strong yet feminine, thankyou"- J
"Woke up with a big smile,thankyou"-Joe Cool
"Just What The Doctor Ordered"- UK Ben
"Five Stars" -Dr.Neuro
"It was worth the flight"- Southern Gent
"Worth the Price of Admission-SB David
"WOW,that was epic!" -FriscoKid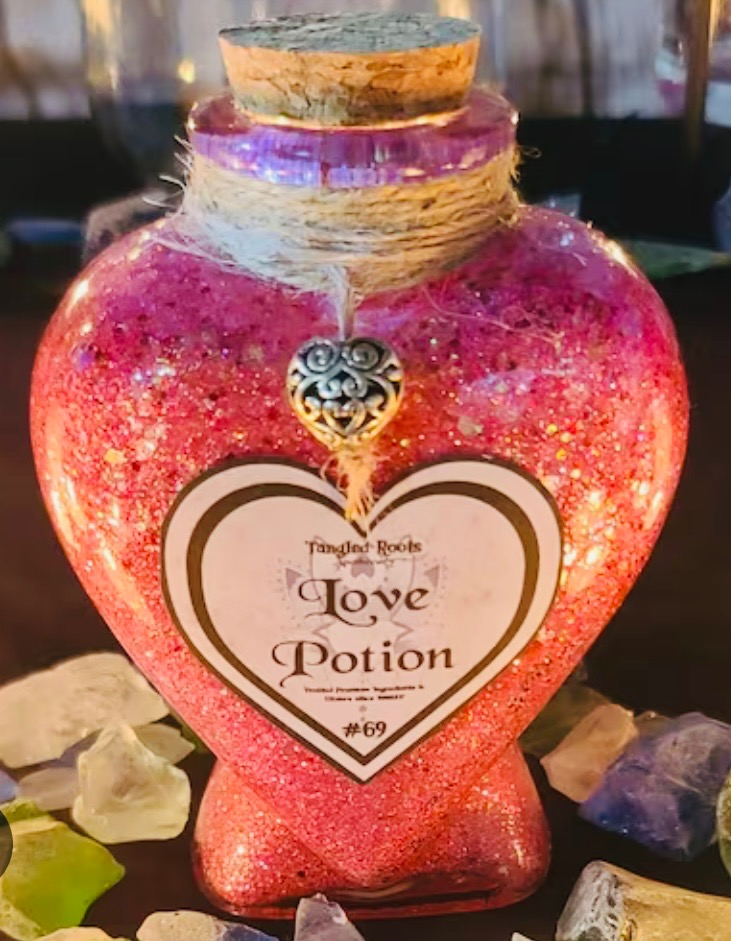 "The techniques were above and beyond" -jmark163
"Nice,cute blonde with a nice body.Will see again when I'm in the Bay Area"-marksuckerberg
"Above average skills and a hot body"-sp772
"Out of this world FBSM" -lordtaj
"Wow,you have mad skills"- SFWriterGuy
"She has a killer petite body,her hair is blonde,straight and very soft.Her skin amazing,very healthy and beautiful.Would repeat
as it was a good time,nice atmosphere and her attitude is top notch". -Rizzzo
"An experience not to be missed"-NY007
"The FBSM Queen"-tfo5
"I'm a repeat client for a reason,Delilah is as good as it gets"-Chicagox
"Petite & firm ,lovely with beautiful green eyes and great skills" -mrjsb
"I was in SF on business and saw Delilah's ad and link to her website.She specifically mentioned business travelers and so I was hooked.
(Okay the sexy pictures helped too).Delilah was super friendly,very attractive and talented at what she does,she put on some music,stripped
down to her panties and began the massage.The massage was good quality,better than average for sure with lots of good body contact.All in
all,a highly satisfying meeting which I will be sure to repeat when I am next in San Francisco"-Ck2001
"Her pictures are accurate and she delivered as promised.Above average massage and good ending.Professional at all times and can
tell she knows what she's doing.While Delilah is overall very warm and comforting,it is not a GFE experience." -ACE5950
"A fabulous,magical time will repeat and often" -BizTraveler
"Lovely dinner date followed by a great massage back at my hotel"-Terrance
"Delilah is the absolute best! She is super nice with a really hot body.She delivers what she says with no bull.Her hands will put you
in heaven and then over the top.You will be refreshed and happy". -outdoorman212
"The pictures on her website don't do her justice.She looked great and the apartment was cozy but in a good way"-club209
"She has strategic mirrors places in a way that her beautiful face keeps popping back into your view as she works her
massage magic" -Serguei