Welcome
UPDATED: January -2023
NEXT UPCOMING INCALL: Feb 4
12pm-??
Don't mind the typos here and there..LOL
If viewing from a mobile version,please scroll all the
way to the bottom left and click Full Website..
It looks much prettier that way too.. ;
Howdy Friends!
Please check here for all updated info as I have
the good fortune of not needing to advertise
or rely on overpriced ad sites anymore thanks to my long
time rock solid regular friends.. 99% of my new clients find me through
my website and Twitter as I rank high(ish)
on the SEO google search for FBSM
in my city..
I take the health & well being of my client friends VERY seriously
As a former cosmetologist,(tho not practicing at the moment,
I do keep my license current)we spend a substantial amount of
time and money in school being trained and mandated in
OSHA,CDC,etc. We are taught medical grade/hospital
level sanitization,disinfection and sterilization protocols
long before the pandemic. (mask optional)
Medical history is no one else's business,
,so do not ask and I will not ask you.And if
you feel the need to shout it from the roof tops on your
ad or profile that you are "VACCINATED & BOOSTED"
I will probably consider you a world class weirdo. :P
As for myself- 100% healthy as ever, not so much as a cold
or the flu in over 20 years,I must have the strongest immune
system in the universe,so apparently I'm doing something
right.
Vanilla Visa (E) gift card deposit is required for my incall appointments.
It's super easy and literally takes just 5 minutes of your time..
No physical card needed.
Incase you were wondering,deposits are pretty much the standard procedure
these days amoung providers.
Thanks a million + to all my local friends who have gone above & beyond and supporting me and my business during these
hectic & uncertain times,You and your generosity mean the world to me! You know who you are. Bonus karma points to you..x
*LOCAL SCHEDULE:
INCALL-Fri-Sat-Sun
By appointment only
(with advanced notice)
OUTCALL: Monday thru Sunday
12pm-8pm
SEASONAL Hours: Your Hotel
Thursday-Friday & Saturday 12pm-10pm
*Also available To Emeryville, Downtown
Oakland (Marriott)Airport & Berkeley (Claremont) hotels
with advanced (one day) notice..
Please add $100 roundtrip travel fee.
My beautifully crafted,easy to navigate website was created and designed by yours truly and made
with love.
Some of you might even remember me from my original glory days
on Craigslist & Backpage days,yep,it's me,I'm still around for now..
And just so there's no confusion,I am *thee* one and only established "Delilah"
in the industry since 2010 with a stellar and consistent reputation serving up good old
fashioned FBSM fun and loving it just as much today as when I first started.
I tend to meet a lot newbies and I love being someone's "first"..I get that finding the right provider can
be a bit nerve racking,do your homework,read my website in it's entirety and checking out my social media is
a great way to get a feel for someone's personality and whether you will click or not..Never underestimate the importance of research..Altho photos are nice,it's not *just*about photos.I experience a very high volume of
requests,so please have info ready to send on over and we will go from there..
If you are not okay with sending screening info and deposit,DO NOT CONTACT ME!
BRAND NEW TO THE SCENE?
Welcome to the fabulous world of FBSM aka Full Body Sensual Massage..!
This is an erotic & sensual,not sexual body session. Yes,there's a difference.
I offer a legit (semi therapeutic) swedish/esalen/effluerage style massage along with plenty of slow, erotic edging and
teasing tailored just for you so if you're looking for a deep tissue,strong pressure massage, I do not offer that modality..There's no one gold standard when it comes to FBSM,everyone has their own unique style and technique and being strong,sensual and intuitive,I tend to
go with the natural flow of things..Although not formally trained in Tantra,I am often told my massage style is very similiar to a tantra experience.Let's unravel the soul of sensory exploration together.
I'm one of the original true blue FBSM artists still around and my sessions are always 100% about you.
So relax..you are literally in GREAT hands. I'm often asked if I use a massage table.For many years yes,now? Nope,no table required at all actually.Tables are a thing of the past thankfully and way too clinical for sensual massage. For strictly therapeutic massage,a table would be absolutely necessary
due to body mechanics & posture,but infact the bed is much more comfy as it allows us more room to spread out and get into the
blissful zone. And the feedback from my regular friends has been POSITIVE! The bed brings the massage to a whole 'nother level of sensuality like never before..And let's be real,there's nothing comfortable about lying on a massage table AT ALL.
Also guys,let's keep the chit chat to a minimum if at all,most of my clients are known to zonk out during their
session,believe it or not sometimes this is one of their only rare moments of actual peace and quiet and falling asleep during your massage is considered the ultimate compliment as I learned in massage school.Besides
no one wants a disruptive chatty cathy or forced conversation when you are trying to relax your mind,body & soul.Like the old saying goes,
Silence is golden..oohs and aahs are welcome.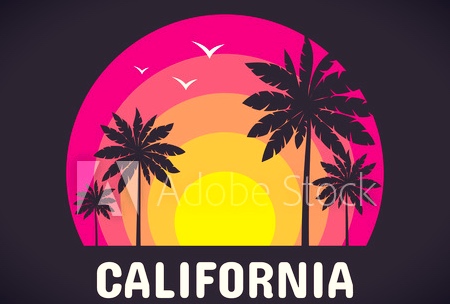 I enjoy meeting men from all walks of life and cater to well mannered gentlemen from the corporate CEO's,professors,prominent movers and shakers to the hardworking blue collar
fellas, athletes,music/entertainment industry,techies & everything in between from the young to the young at heart(18-100) and regular dudes that prefer FBSM,but also those that just want a break and take it slow from FS escorts..I prefer newbies over "lifestyle hobbyists" anyday... Believe me,
Unlike most of these sex worker ladies in the industry now,I would never name drop,it's not my style.I've been around awhile and believe in the ultimate in discretion.Your name,personal info and secrets are safe with me..
~ SAME DAY APPOINTMENTS (Hotel Outcall Only)
YES! ABSOLUTELY!! I love these. Nothing wrong with being spontaneous and it never hurts to ask.
1-2 hours notice,sometimes less,cancellations do happen from time to time and who knows if the stars align,it may just be your lucky day! I do have a part time day gig which allows me flexibility to be available with enough given notice.
YOUR CHOICES:
~SINFULLY DELICIOUS FBSM:
60 Fabulous Minutes: $300
75 Fabulous Minutes: $340
*After Hours Night Owl Flat Rate Fee:
Appointments after 9pm-Please add an additional $200
(Hotel Outcalls Only)
$$$$$$$$$$$$$$$$$$$$$$$$$$
Now taking applications for Fin Dom Freaks.
Gettting back to my original light
DOMME days where I had a few pay piggies in
rotation. Send all Visa and Gift cards to
Foot Fetish sessions also available.
Perfect size 6 smooth & silky soft feetsies for
worshipping.. Add $100
** If one day you do not see my ads around or any advertising,it probably means
I got the offer of a lifetime and will be officially retired and off the market.
And there won't be any big announcement,I'll just be gone gone gone.
So now is your chance and hey nothing lasts forever right?
~BOOKING YOUR APPOINTMENT: If you are emailing me,I require the following:
NAME:
-Duration: 60 or 75 min.
-INCALL/OUTCALL:My place or yours?
-WHERE YOU FOUND ME:( Twitter,P411,other)
(I do not accept PROTON email) You will be blocked.
-Government issued ID
ALL INQUIRIES THAT SEND OVER LINKEDIN ACCOUNT or COMPANY WEBSITE INFO. WILL RECEIVE TOP PRIORITY
For those phoning,please do NOT keep calling over and over,leave me a VM and I will return your call ASAP.
Also,I do not accept voip,google voice,facetime, other burner apps. If you contact me from any of those,you
will be blocked.
Screening Is Essential: First Impressions are EVERYTHING!
Truth be told,99% of my screening is through intuition,however for those wishing to visit at my incall
location, My long time preferred method of screening is a Linkedin acct.or company website with
current photo and DL to verify you.NO EXCEPTIONS.. (I do NOT accept Paypal, Venmo,Apple Pay,cash apps or credit cards.) CASH only. From personal experience
I have found gentlemen that are open and forthcoming with their personal information to be overall
ideal clients all around.. The days of being anonymous,fake names/ strange handles are over guys,so get
with the times or miss out.
Keep it relatively brief,Include the requested info but don't turn your intro into a
memoir.Besides, I'd rather hear all about you in person..A little mystery is always nice wouldn't you
agree?
Rest assured,all info you send me is safe and secure and I keep it strictly confidential.Not only am I an
exceptionally private person,I pride myself on being trustworthy,ethical & reliable.
No screening info or deposit = no appointment. Discretion and privacy is a two way street so please
keep it respectful.
~ NOT ACCEPTABLE FOR SCREENING:
References from other providers,I have never used or relied on this system ever, as I find it intrusive, indiscreet,
outdated and useless.Also,I do not provide them so do not ask.I am my own person with my own rules and
unique comfort levels.I'm also lucky enough to hand pick who I see and spend time with,I do not see local
"hobbyists"who recycle through 100's of providers.
~INTERNATIONAL TRAVELERS: When calling from your mobile phone number,it is imperative
that you also leave me a voicemail with hotel/room number,first AND last name,otherwise,
no complete info,no appointment..if I am unable to reach you
directly by calling your cellular number for some reason.THANKYOU!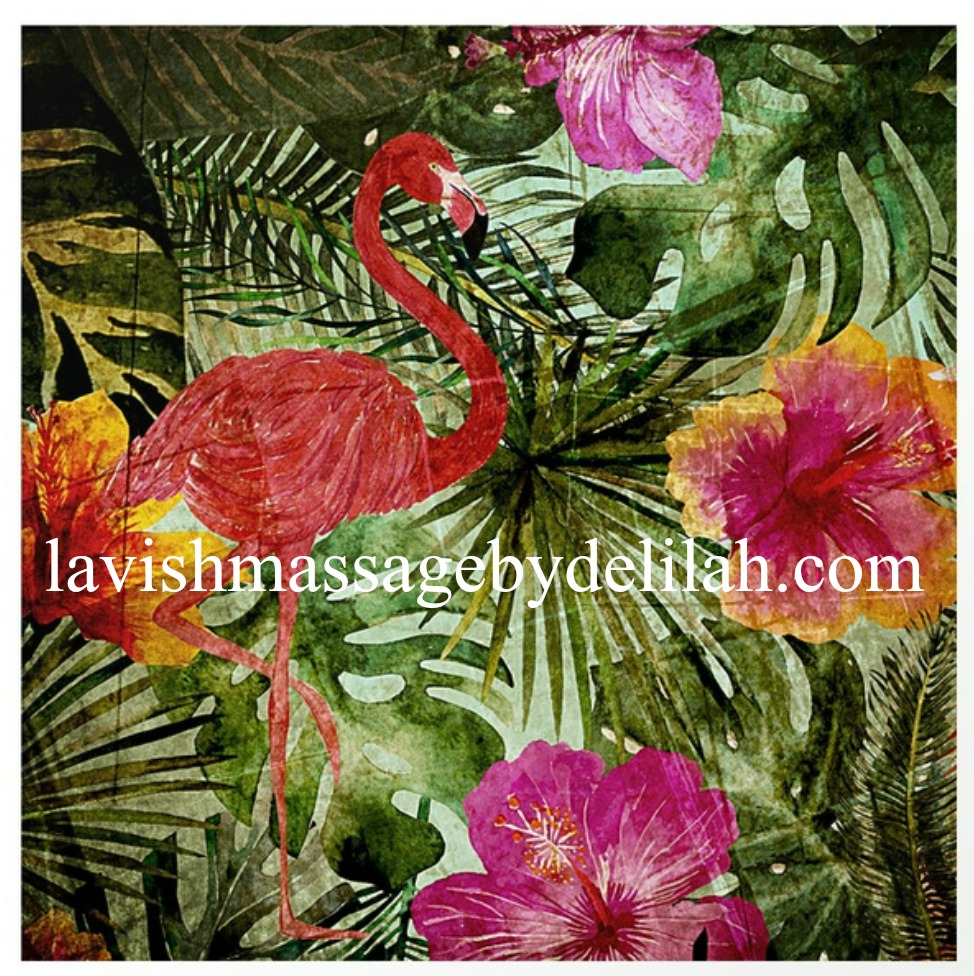 YOUR PLACE OR MINE????
~INCALL-My incall schedule varies. Always conveniently located,warm & cozy candlelit ambiance.Hot
shower before and after, extra firm king size bed.Large fluffy towels. Mood music of your choice.And
a few other special touches.
~OUTCALL-Available to ALL hotels..Room service rendezvous delivered to the privacy,comfort
and convenience of your own hotel room..Please be freshly showered (hold the cologne & other fragranced
products,such as hair gel,body sprays,deodorant,etc.)
as I'm super sensitive and it has a tendency to set off my allergies and I would really hate to be a mood
killer and the room set to a nice & comfy 70 degrees,no A.C. please and ready to relax in style..
P- 411 ID-P125853
Newbies:Please contact me directly through the site.
REFERENCES: I do not give referrals so do not ask.
My sessions include the following:
(swedish style massage,edging,b2b,
erotic,sensual only )foot fetish..
Roleplay-I'm as real as it gets,but
I'm also a natural born actress,so this
comes very easily to me..Inquire for rates..
I offer real massage with light unscented
high grade oil,not a half assed 10 minute
"rub"with baby oil and no skills
skills that a lot of escorts are now
now advertising as FBSM or FBSM +that
you might likely find on the shady scammer
low budget site like Er*s/TER which no reputable
provider would dare advertise on.
No FS + or escort services offered.
Not now,not ever..Capiche?
Sorry horndogs :(
Also I have a 100% ban on hobbyists.
if you are a frequent visitor of agencies/
collectives,hobby boards,forums,
massage parlors, strip clubs,etc,Basically if
your life revolves around the adult industry
we probably won't be a good match.I am
a stong opponent of misogynistic review
boards/forum and do not see clients who
self identify as "hobbyists".I do not see
slobbyists who partake in review board
culture.
Email:[email protected]
Phone:415.410.7435
*Calling/Texting is best for same day appts
*Emailing is best for advanced bookings
*All after hours correspondence (emails-texts-VM)will
be returned the following morning after 11:00am &
after the coffee has kicked in of course... :)
No apointments after 8pm except Fri & Sat
This lioness needs her beauty sleep..
SOCIAL MEDIA:
As much as social media can be a GREAT tool for advertising, marketing
and making connections, I personally find myself online much less
these days.I am lucky enough to have started in the industry
long before SM was a "thing"and now
I find it mainly a huge source of distraction not too
mention time wasting, a bit repetitive at times, way too much fluff
,flexing phony bs,girly drama and not enough actual substance.
(Same old tired jokes,plagiarisized tweets,etc.)It just never ends.The major
complaint I hear of SM now is engagement is pretty low to non existent
these days.I'm not on enough to care to tbh.But if you would like to follow..
..GO FOR IT!
TWITTER: [email protected]
INSTAGRAM:delilahfbsm
Both local and world wide,however,If I see any
politics or any controversial garbage floating thru
and being discussed on MY timeline you will be blocked.
I find it distasteful and a HUGE turnoff.If you follow/engage with
other questionable icks or shady providers of the industry you
will also be blocked.
I follow only the most interesting & coolest ladies of the industry.
With the exception of who I'm already following
on Twitter, I find the majority of providers these days
especially the ones based in SF/NY/LV ,basically
all metro cities in general to be dull,phony,unoriginal,
& ostentatious .Most of you are highly fake,nosey af and
can't be bothered
to follow anyone back and talk about yourself way too much.
I find most milinneal providers these days to be soft, utterly boring,
unoriginal,too serious,devoid of any sense of humor or
personality & always love to mention how 'attractive'
they are for some reason. HA HA.
Not too mention the piece of mind you feel after blocking
the known twitter trolls ..Priceless.
I'm naturally drawn to down to earth gals and will
gladly take and support rough around the edge,ghetto
fabulous hood rat ladies of all ethnicities over WASPY pretentious
luxury,upscale,exclusive,elite,educated,it girl,social media influencer,phd,Ivy
league,content creator,model,bon vivant, boarding school,muse
(insert meaningless fluff adjective here)blah blah wanna be's
any day..If you come off rude or entitled, have a corny blue check mark
you will be BLOCKED! Please don't make me laugh.No one should take themselves
*that* seriously EVER cuz I sure as hell don't. *Gag Me Face*
And I can guarantee, nobody but YOU BeCKY cares that you supposedly
speak 4 languages and have 4 degrees..No need to put on airs..
I'm super particular about who I follow,engage
or interact with and do NOT follow these
providers who blast their every move on SM.
I kinda wanna punch a self proclaimed wimpy "it girl"
in the face.. now THAT would be fun..*evil laugh*
Basically if you bug me or I just find you or your posts dull,
unoriginal,hella annoying ,unfunny or obnoxious in any way,shape or form
you will be blocked or muted.This also cuts down on all the
worthless crap I see rolling through my timeline. That includes providers.
Especially if you post a wishlist / come off superficial/fake or
bragadocious that will earn you an instablock.
Any dudes/dudettes posting political crap or other will
also be blocked. Nothing dries up my coochie
faster than arguing/debating politics on
Social media and those that try to inject it
into every forum online platform.
Got that Emma/Claire/Serena/Laura/
Jack/?
Local SF Tip:
We have two seasons here-
Cold & Freaking Windy with the
token mega hot day here & there
thrown in for funsies..
Bring an extra layer of clothing,
the wind factor is off the charts,
your comfiest walking shoes &
watch your step.. :p
SF is not a dressing up city.
hoodies ,sneakers & ball
caps/beanie hats are your friend..
It's not a big secret that downtown SF
is kind of dysoptian disaster these days..
Pack your heat or stun gun & leave your
valuables in your hotel room & keep your
head on a swivel .These times be
CRAZY I tell ya!
And please for the love of gawd,
don't call it San Fran or Cali
We natives HATE that.. :p
New Yorker's/EastCoasters are notorious for
this, Man ya'll are an annoying bunch.
Just playin',some of you dudes are
actually some of my most FAVORITE
visiting clients out there..
xo
You're welcome!
************************************
GIMMIE !
Thankyou to my friends that love to
lavish me year round just because..
I LOVE you!
Or for those who stalk my
website DAILY without ever having intent
to book an appointment,at least have the decency
to send a gift card,it's the least you can do,
I monitor IP's/analytics and know who
you are and where you are (whether Frankfurt, Denver,Toronto, China,
Texas,Tennessee,Arizona,Florida,East coast,Philly,Georgia or Carolinas)
The 415/707/916..
including you nosey lady providers that don't follow,
but still lurk.. NOTHING is
private,you can still be tracked,so you are only
fooling yourself with the duck duck go f yourself/
bing,etc.
My favorite(E) gift cards :Please send to my
email: [email protected]
Any cards sent to me can also be used
towards a deposit on your next session
with me..Win Win!
*Costco-Essentials
*Wayfair-Home
*Z-Gallerie-Art/Decor
*iYura/Andalou-Beauty
*Lyft-Transportation
*Spa Finder/Truly Beauty-Gorgeous
*Coffee,Bean & Tea Leaf-Coffee
*HUM/Garden of Life-Health & Wellness
*Thrive Market/Misfits Market-Eats
*Southwest Airlines/Hawaiian -Travel
*Etsy- EVERYTHING
*Godiva-Sweets
*REI-Outdoor
*Vanilla Gift-ALL
LOVE~PEACE & FBSM
Your Spicey & Sensual Minx,
~Delilah~