❤︎ Delilah Amour ❤︎
Blessed to be born in the SF Bay Area & raised in various picturesque small towns throughout California to an awesome blue collar family and upbringing.A true fashionista, my personal style/look leans towards So-Cal beachy- bohemian chic gal meets South Beach Miami glamorama gal with a 50/50 mix of tomboy and girly girl..:)With
a funloving spirit and serious zest for life,definitely not the nerdy type.
I was very fortunate to have worked many years as a licensed cosmetologist,and also dabbled a bit as an exotic dancer for 10 years too(sexy lapdance anyone)?*naughty grin*
now turned FBSM extraordinaire and going strong..
Ultra petite minx (5ft1,115lbs)hourglass figure with a sleek,yet strong and athletic build, with all natural
curves(34C),fair velvety smooth soft skin and a healthy youthful glow thanks to a mainly vegetarian/pescatarian & holistic and healthy lifestyle, good genetics(thankyou mom & dad)& SPF 100. tattoo-free,silky,long, sunkissed platinum blonde highlights and jade green
eyes.Size 3/4 in dress & 6-6 1/2 shoe for the foot fetish lovers...
In my downtime,I can be found far far away from City life knee deep in nature recharging my batteries whether hiking,biking or near a body of water my other passions include: photography,travel,roadtrips all over the West Coast, historical small towns,casinos,wellness,superfoods,organics,sporting events, flowers(especially pink & white),billiards,reading(yes,actual books,not kindles,I collect old coffee table books btw)
60's & 70's classic cars,spa days,cooking,I am by no means a "foodie"and gawd that word makes me cringe (haha)but I adore fresh seafood,japanese,vegetarian & mediterranean style cuisine)okay,I love it all! I'm also a bit of a domestic goddess and love getting crafty in the kitchen.. Dancing and power weight training to keep fit..
Godiva chocolates and Salted Caramel Truffles from this little local spot really satisfies my sweet tooth...hookersweettreats.com
(But really, I pretty much love ALL chocolate)
Charities I proudly support,and if you are feeling so inclined to share the love,here's a few of my personal faves...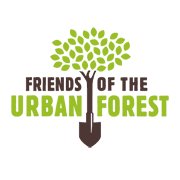 LET's Eat!
In need of a dining companion?
( My most popular & favorite of course!..
Enhance your evening and spice up your night
with yours truly...I am more than happy to curate our
special night together or if you have a place in
mind let me know,From old school SF to the ultra
fancy I know all the culinary hot spots and hidden
gems in town and would love to be your +1..Stimulating
conversation or we can savor the silence over a good
meal and good company. I do not indulge in alcohol,
and my drink of choice is usually icewater & lemon,
but don't mind if you do..
Newbies Welcome!
No more lonely tables for one..
The possibilities are endless..
Steak
Sushi
Seafood
************************************
Q's & A's With Miss Delilah..
Q:What do you love most about the "job"?
A:I truly appreciate this industry for all of the places it has taken me and the incredible gents I have met through the years.I enjoy being my own boss of course,the flexibility of setting my own schedule, and building long lasting friendships with appreciative
gentlemen who need a dose of TLC from time to time..It doesn't get any better than that!
Q:What types of men do you enjoy meeting?
A:San Francisco being a major hub for non stop action, tourism and major conventions year round,I am fortunate enough to meet some of the most cool & interesting,sweet & sincere,NON-hobbyist gentlemen from the U.S. and all over the world...
Q:What are the "perks" of the job??
A:Haha...too many,but I do love it when I see someone for the first time and they have thoroughly enjoyed
their time with me enough to ask for another session the next day or within the week..Or referring their friends
to me...Now *that* is the ultimate compliment..
Q:Do you offer more than a FBSM?
A:No,I have only ever provided sensual massage and full service and other escort services are never an option.
I am comfortable offering what I do without all the extras...FBSM is my natural calling and there are plenty
of men out there that simply enjoy a women's touch,the closeness & connection and are not looking for anything more
intimate than that.
Q:Do you have reviews?How do I know you are the real deal?
A:Unfortunately,I lost all my glowing reviews after the closing of the former defunct Bay Area adult board shut down in 2014.
The outstanding men I meet with,thankfully do not rely on or subscribe to "review culture", or the opinions of others & their fantasy tales,but instead get a feel for the *real* me,through my website,photos & social media.Reviews will not make nor break me,but, rest assured, I will *always*maintain my stellar 5 star solid gold reputation with or without the help of reviews thankyou very much..:)
Q:How old are you?
A:How rude! Just kidding.. :)Hey, A lady doesn't kiss & tell. Well I'm sorry to say I'm not a college co-ed,far from it,but
old enough to get into a bar and not quite ready for my AARP membership yet.I magically stopped aging
in my 30's,and I do the best with what I've got.
*Thankyou fellas for your continuous love ,support and generosity,I adore y'all !
~Delilah~