❤︎ Delilah Amour ❤︎
A true blue California native gal born on a full moon one hot August summer & raised in various picturesque & outdoorsy small towns throughout this beautiful state, to an awesome blue collar family and upbringing.A forever fashionista greatly influenced by the vibrant & oh so chic So-Cal beachy-bohemian gal meets South Beach Miami glamorama gal with my own
unique flare, with a 50/50 mix of tomboy (I prefer the company of guys over gals doing typical fun"dude"things like attending classic car & bike shows) and girly girl..Depending on the mood or occasion,I can be low key or flashy ,but pretty much live in yoga pants & Chuck Taylors..I'm not high maintenance even tho I may look the part..HAHA. An unconventional sassy & spicey soulful creative free spirit type with a dry wit and charm.
A typical,classic INTJ / introvert personality ,meaning you will not see us at any roof top parties or anywhere there is a rowdy crowd with the exception of the occassional ball game, or low key event ,we aren't usually known for being social butterflies or the life of the party,and definitely not the nerdy type, a more intimate & relaxing one on one is definitely more our style.Quiet candlelit dinners for two are a personal favorite.
I was very fortunate to have graduated from a (top secret)Cosmetology school & worked many years as a licensed stylist/makeup artist and also dabbled a bit as an exotic dancer for 10 years too(sexy lapdance anyone)?*naughty grin*
now turned FBSM extraordinaire and going strong..
Ultra petite (5ft1,115lbs)hourglass figure with a sleek,yet strong and athletic build, with all natural
curves(34C),fair velvety smooth soft skin & lightly tanned in the summer and a healthy youthful glow thanks to a strict holistic and scrupulously attentive lifestyle pretty much my whole life, no alcohol, & SPF 100. tattoo-free,long platinum sunkissed hair and jade green eyes.
In my downtime,I can be found relaxing in a luxury day spa or far far away from City life knee deep in the great outdoors decompressing & relaxing whether hiking,biking or near a body of water or perhaps wandering the isles of an old bookstore.. my other passions include: photography,roadtrips all over the West Coast, historical small towns,casinos,wellness,superfoods,organics, flowers(especially pink & white),billiards,reading,travel,exploring new cities and cultures gives me a greater appreciation for the wonders and diversity of this planet and openmindedness is a beautiful thing,right?
I got my love for sports,nature & classic cars from my dad and my love for plants, crystals,gemstones,
new agey stuff,metaphysical and health(hippy) food from my momma,the best of both worlds..
Cooking,I am by no means a "foodie"and gawd that word makes me cringe ,but I adore fresh seafood,japanese,dim sum,vegetarian & mediterranean style cuisine)Did I mention I
LOOOVE sushi? ! I'm also a bit of a domestic goddess and love prepping & getting creative in the kitchen whipping up uber healthy vegetarian cuisine & fresh juicing & smoothies on the daily..
Hot pilates,yoga and power weight training to keep fit..
Godiva chocolates and Salted Caramel Truffles from this little local spot really satisfies my sweet tooth...hookersweettreats.com
(But really, I pretty much love ALL chocolate)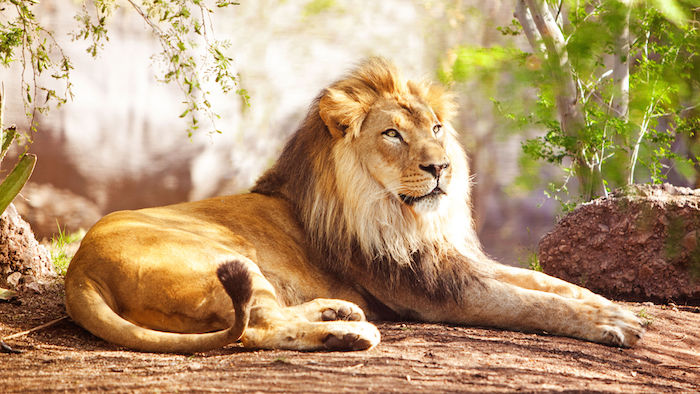 ~A FEW RANDOM FUN FACTS ABOUT ME~
*I brew my own fresh, local dark roast coffee every morning,even when I travel,sorry Starbucks,I don't love you.
* I eat an avocado almost daily,sometimes two
*I love thrift store shopping,it's a guilty pleasure of mine & I always get lucky & manage to find a gem or two
*I prefer books over kindles,as I love the smell and feel & I also collect old coffee table books & original 1970's Playboy mags.Used bookstores are one of my favorite haunts..
*My lucky numbers are 1 & 8
*I have 50 real, live houseplants from tropical plants to succulents,as a kid I grew up with a houseful.(I don't do artificial plants,flowers or X-mas trees)Just call me the plant whisperer.. ;p
Something about having a bit of the outdoors indoors that's very refreshing & soothing to the soul..
*I loving rocking & collecting 70's vintage fashion,(especially Emillio Pucci,Channel,Versace & Gucci)it's my ultimate favorite.
*I was born with a natural rhythmn & have a background in dance ranging from latin salsa,belly dance &
hip hop, and I have some serious sultry moves to WOW you with. :D
*My other career choice would be interior decorator,fashion designer/
professional boudoir/outdoor photographer, or working on a sanctuary with animals.
*My personal goal is to visit all 7 continents and at least 100 countries
in my lifetime.
*I adore all animals,they seriously melt my heart
*I prefer country life over city life
*I find a roaring fire in a wood burning fireplace ultra cozy.
*Can't imagine living anywhere but California & the West
Coast .Oceans,rivers,palm trees,deserts,redwoods,snow,mountains,
culture & diversity.We are truly spoiled & you couldn't pay me
enough money to live anywhere else.It's my forever home.
#lovemylife
Things that don't interest or impress me at all.
( A small list)
*Game of Thrones
*Caviar/Foies Gras/Fur
*Jimmy Choos/Louboutins,
(I find them um, ultra tacky
and totally not my style) LOL
*Overpriced couture clothing.
unless one of a kind or vintage
*$10,000 handbags,again tacky.
*Champagne,wine,beer,alcohol
in general.
*Keto/Paleo/Intermittent
fasting or any other "hot"
trend of the moment.
*Modern, highrise buildings
Altho,I do have a slight fascination
with log cabins, victorians and
1920's & 1930's Hollywood style
bungalows.. #dreamhouse
Charities I proudly support,and if you are feeling so inclined to share the love,here's a few I suggest..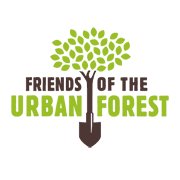 LET's Eat!
In need of a dining companion?
Dinner + Dessert = One Very Happy Delilah
(Inquire within for rates)
Enhance your evening and spice up your night with yours truly..
I love extended dates & am more than happy to curate our special
night together as I'm highly skilled in planning and organizing or
if you have a place in mind,let me know.
From old school SF to the ultra fancy,I know all the
culinary hot spots and hole in the walls in town,
and would love to be your +1..Stimulating conversation
or we can savor the silence over a great meal and good company.
FYI-I'm not your stereotypical cliche'd gal in this business that
REQUIRES fine dining at a Michelin star restaurant (eye roll) as I'm very
flexible when it comes to most food,however I have a penchant towards
a vegetarian/pescatarian diet.Japanese cuisine sushi/nigiri in particular
is my most favorite! Also, I follow a hardcore clean bodybuilder's/fitness
lifestyle diet,so pizza,(I only indulge like 2 x a year),along with most pasta dishes
are a big no no..altho I do love me a good spinach ravioli. LOLz,I don't drink alcohol &
my imbibe of choice is usually a fresh fruity drink or icewater w/ lemon.but don't mind if you do.
No more lonely tables for one..
The possibilities are endless..
Steak
Sushi
Seafood
************************************
Q's & A's With Miss Delilah..
Q:Why do you blur your face?
A:Cause I'm ugly,deal with it..all kidding aside, :D Why do 99% of companions blur their face?We have a "normal" life
outside of this surreptitious, sexy world and it's all about discretion baby!
Q:What do you love most about the "job"?
A:I truly appreciate this industry for all of the places it has taken me and the incredible gents I have met through the years.I enjoy being my own boss of course,the flexibility of setting my own schedule, and building long lasting friendships with appreciative
gentlemen,(I seriously have the best client friends on the planet) who need a dose of TLC from time to time..It doesn't get any better than that and of course visiting all the divine hotels & restaurants all over the City, it's
seriously like a little mini vacation for me..I owe my success and longevity to consistency,I do not believe in
"rebranding",changing emails & phone numbers a 100 times.I keep my website/ad venues fresh & current
and handle all my business on my own without an assistant.
Q:What types of men do you enjoy meeting?
A:San Francisco being a major hub for non stop action, tourism and major conventions year round,I am fortunate enough to meet some of the most interesting,sweet,sincere & influencial(NON HOBBYIST)gentlemen in the U.S & all over the world and I seem to attract the best guys on the planet. *humble brag*I am honored by those who choose to spend time with me..
Q:Do you offer more than a FBSM?
A:No,I offer something very unique which requires a very specific skill set & have only ever provided sensual massage and full service and escort services are never an option.
I am comfortable offering what I do without all the extras...FBSM is my natural calling and there are plenty
of men out there that simply enjoy a women's touch,the closeness & connection and are not looking for
anything more intimate than that.
Q:Do you have reviews? How do I know you are the real deal?
A:Reviews are one thing,testimonials are a whole 'nother thing..Thankfully,ALL the legit reviews sites
have been shut down.
The outstanding men I meet with,thankfully do not rely on or subscribe to "review culture", or the opinions of others & their fantasy tales,but instead get a feel for the *real* me,through my website,photos & social media.Reviews will not make nor break me,but, rest assured, I will *always*maintain my stellar 5 star solid gold reputation with or without the help of reviews thankyou very much..:)
Q:How old are you?
A:How rude! Just kidding.. :)Hey, A lady doesn't kiss & tell. Well I'm sorry to say I'm not a college co-ed,far from it,but
old enough to get into a bar and not quite ready for my AARP membership yet.I magically stopped aging
in my 30's,and I do the best with what I've got.
*Thankyou fellas for your continuous love ,support and generosity,I adore y'all !
~Delilah~